Derek and Jennifer Galatro Scholarship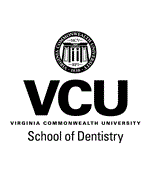 Drs. Derek and Jennifer Galatro (D.D.S. '97; D.D.S. '99) have established this scholarship fund in recognition of the success attending and graduating from the VCU School of Dentistry has afforded them. They chose to give back in order to help students achieve the same level of success and personal satisfaction the profession of dentistry has given them. They understand the hardships and sacrifices many students must make in order to fulfill their dream of becoming a dentist and would like to recognize those who have had to overcome great obstacles to be where they are now.
Criteria
Dental student in good standing
Virginia resident
Demonstrated leadership
Achieved success in the face of adversity
Preference to a student with a documented learning disability
Preference to a student who has served in any enlisted ranks of the U.S. military
Get to know our scholarship recipients
Click each name to find out what excites our students about becoming dental professionals.