Dr. Jaspreet Kaur Gill IDP Student Scholarship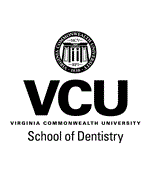 Dr. Gill graduated from the VCU International Dentist Program as part of the VCU DDS Class of 2014.
"The journey of becoming a successful general dentist in the United States is long, hard and expensive. But I believe where there is determination and hard work, success follows. I want to bring a scholarship for such hard-working international dental students at VCU as a motivation to keep working harder towards their goal."
Criteria
D3/D4 IDP student in good standing (after initial IDP training is complete)
Exceptional patient care etiquette exhibited in the GPG's in the form of higher grades in Clinical patient-based proficiencies and clinical commendations from GPG faculty
Leaning toward practicing general dentistry upon graduation with community service in mind
Preference given to F1 visa students
Get to know our scholarship recipients
Click each name to find out what excites our students about becoming dental professionals.