Outstanding International Dental Scholar Award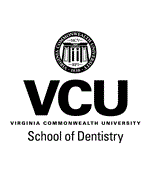 This scholarship is for a student who excelled in his/her first year of training in the International Dentist Program at Virginia Commonwealth University. The International Dentist Program accepts students who have completed their dental training in another country and now wish to practice dentistry in the United States.
A faculty committee comprised of second year course directors will select the recipients of this scholarship. The award recipient will be selected prior to the beginning of the third year of dental school, and the scholarship will be awarded equally over the two semesters of the third year of dental school.
Criteria
Successful completion of the International Dentist Program and acceptance into the third year dental class
Dental student in good academic standing
Demonstrated leadership, service, research, and an interest in the welfare and success of peers