Class of 1951 Endowment Fund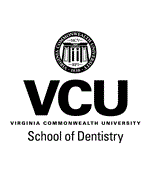 The class of 1951 shares a special bond. The 48 men, all weathered by their experiences in World War II, entered MCV's School of Dentistry eager to start a new life in health care. After building four years of memories at MCV, a lifetime of friendship was sealed. For more than 50 years, class members have remained close, circulating an annual newsletter about their lives and vacationing together each year.
When classmates gathered for their 50th reunion in May 2001, John Salley and fellow alumni announced the establishment of the Class of 1951 Endowment Fund for the School of Dentistry. Class members elected to benefit a dental student research fellow with this award.
"We hope to be an inspiration for other classes, not only in the dental school but around campus," said Salley. "It's been an honor to be part of this class, a group of amazing and inspirational people."
Salley and fellow classmates also donated a complete set of their newsletters to the VCU School of Dentistry archives. The Painless Publication is an annual collection of class members' letters and photographs since 1952.
Criteria
Currently pursuing a degree in health care related program