Virginia Dental Association Endowment Fund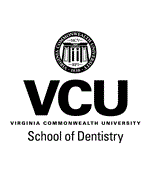 In September 1981, the Virginia Dental Association House of Delegates, representing 2,400 dentists, recognized its responsibility to the state's only dental school. The house approved action to undertake a $2 million endowment program for the VCU School of Dentistry so that the school might pursue excellence in dentistry. The endowment created new potential in the area of academic talent, providing awards, incentives, student and teaching resources, as well as continuing education to present and future students and faculty members. The funds are directed by the dean for several specific purposes, including recruitment of nationally renowned faculty, grants for financial support for needy students, grants for clinic renovations and equipment purchases.
Get to know our scholarship recipients
Click each name to find out what excites our students about becoming dental professionals.