Virginia Dental Association Endowment Fund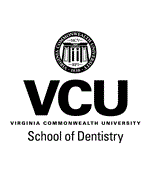 In September 1981, the Virginia Dental Association House of Delegates, representing 2,400 dentists, recognized its responsibility to the state's only dental school. The house approved action to undertake fundraising for a $2 million endowment program for the VCU School of Dentistry, so that the school might excel in the areas of its greatest needs. The endowment has grown in the intervening years, and has been gratefully used by the school to assist in the MOM projects, for school-related needs of dental students, and to further fundraising efforts in the advancement office.
Get to know our scholarship recipients
Click each name to find out what excites our students about becoming dental professionals.